If you're a high-growth small business or ambitious innovator you could benefit from attending this free business innovation event.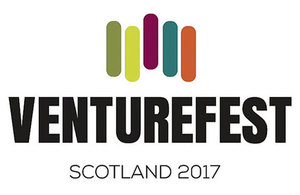 Venturefest Scotland gives entrepreneurs the opportunity to meet, collaborate and share expertise with other businesses and investors. It will take place on Wednesday 20 September 2017 at the Glasgow Science Centre.
Innovate UK is supporting the event. Entry is free.
Free business advice
Delegates at Venturefest Scotland can access a meet the expert programme to help them progress their innovation. You can book appointments with experts in tax, intellectual property, design, marketing, training, digital and finance.
There will also be expert speakers and workshop sessions on topics such as:
uncovering the R&D tax relief hiding in your business
how to hire for growth
prototyping and making your idea come to life
extracting value from your data
legal basics, including corporate and intellectual property
ways to raise finance or access grant funding
how to protect your brand, including trade marks, designs and logos
how the circular economy can unlock your potential for sustainable business growth
To read more and book your place please click here